Perfect for colour or white printing, on all types of rigid and roll media for both indoor and outdoor applications.
Banners
Posters
Signage
Exhibit graphics
POP & mock-ups
Back-lit, front lit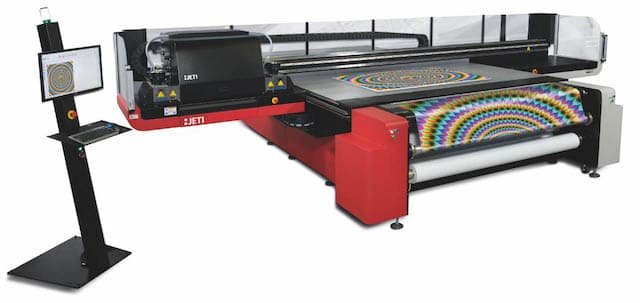 Precision Ink Jet Printing for both indoor and outdoor applications
Banners
Posters
Signage (traffic, industrial info…)
Exhibit graphics
POP & mock-ups
Back-lit, front lit
Self-adhesives (labels) 

Also many niche applications including DVDs, wood, art reproductions, personalised object printing e.g. mouse mats through to specialised architectural and interior decoration.
The HP Latex achieves excellent image quality – produces high-resolution prints up to 1200 dpi, with dense, saturated colours. Using environmentally friendly Latex Ink – Delivers quality and versatility for outdoor and indoor applications.
The Kongsberg C64 provides the perfect solution finisher, as its the first multifunction super-wide capacity cutter for internal and outdoor signage, display and packaging applications. Build for capacity and delivers the highest throughput of any super-wide digital finisher for all substrates.
Complete Print accepts only PDF finished art with the following specifications:
Photos and Illustration resolution should be 300dpi
All colours converted to CMYK (no PMS colours, RGB, LAB etc)
Fonts should be embedded or outlined
Crop & bleed marks included
Minimum 2mm bleed (5mm for booklets)
Text and non-bleed images should always be kept at least 3mm from the trim line.
Thin borders on 2 sided artwork are not recommended due to 1-2mm movement in the printing and finishing process. It is difficult to produce an even border on 2 sides for this reason.
We always prints head-to-head orientation, so all supplied artwork should be supplied as such. 
Complete Print does not supply PDF proofs for orders under the value of $800+GST. If your order is above $800+GST, please request a proof in the order notes.
A number of hard copy proof options are available for purchase, however these are not colour accurate for offset printed orders. These can be requested in the order notes and charged accordingly or can be requested at quoting stage.